Combining institutional know-how, hands-on management, entrepreneurial innovation and professional investment experience
SPiCE's management team has been involved in hundreds of tech funding rounds totalling billions of dollars; as entrepreneurs, investors, and executives.
Tal Elyashiv
Founder & Managing Partner
Senior executive, serial entrepreneur and investor
Tal has leadership experience in highly dynamic environments, entrepreneurial ventures, and in fortune 500 corporations.
He was a CIO at Capital One from the spin-off until Capital One became a fortune 500 company, a CIO at Bank of America, consumer banking business; a COO at BondDesk - the largest bond trading platform and marketplace in the US; and a CTO & Head of New Businesses at 888 one of the largest online gaming companies worldwide.
For over a decade prior to founding SPiCE VC, Tal has had a successful track record of early stage investing and board memberships. Tal is also a serial entrepreneur with multiple exits under his belt in Asia, the US, and Israel.
Tal is a regular contributor on TheStreet and other financial publications on topics related to Investing, Blockchain, Decentralized Finance (DeFi), Cryptocurrencies, NFTs, and the Metaverse.
He earned an MBA from UBC and a B.Sc in computer Science and Math from Bar-Ilan University.
Carlos Domingo
Founder & General Partner
Senior innovation and digital transformation executive, serial entrepreneur and startup investor
Carlos is a founder and general partner at SPiCE VC and Founder and CEO of Securitize, the leading compliance platform for digital securities on the blockchain.
He is the former CEO of Telefonica R&D and CEO of New Business and Innovation at Telefonica Digital. Carlos was also the CEO of Extensis, Lizardtech, and Celartem; Founder of Wayra, Sling Ventures, Dubai Angel Investors, and a Venture partner at THCAP.
Carlos is also an early-stage investor and two times book author.
He earned B.Sc and Ph.D degrees in Computer Science from Catalunya Polytechnic University and a Master degree in Computer Science from Tokyo Institute of Technology.
Rene Eichenberger
General Partner
Private equity and venture capital leader
Dr. Rene Eichenberger founded Crossbow Ventures (a $200 m AUM VC fund), as well as a founder and CEO of Horizon21 (over $10 bn in assets). In addition, he was the Founder and Managing Partner of ClearSky – now with $1 bn AUM in partnership with Nextera, the largest US utility. Rene was a founding shareholder at Sargon Capital with $65 bn AUM. He was a Partner at Sterling Ventures and the Vice Chairman Acron AG (leading Real Estate investment company).
A Stanford business school grad, he founded Pulse Evolution (now FUBO - market cap $1bn).
Rob-Roy Roedel
General Partner
Venture capital and family office professional
As the Managing Director at New Venture Associates AG Rob-Roy focused on investing in the blockchain ecosystem.
Previously, Rob-Roy was the Head of Investments / President of Plenum Investments running the Office of Investments. Previously Rob-Roy led the alternative investment practice for a Family Office in Zurich. Rob-Roy also launched a business strategy consulting practice, providing research and analysis to private clients and mid-sized Family Offices in 2008.
He earned an MBA from INSEAD and a Bachelor of Science in Management and German from Carnegie Mellon University.
Hayden Blank
Director of Investor Relations & Business Development
Founder, COO, consultant, and angel investor
With an educational and practical foundation in clinical psychology, Hayden approaches all business opportunities from an analytical perspective. She began consulting with various start-up companies, ultimately serving as the Director of Brand Strategy & Business Development in an Israeli hi-tech start-up, and also working as the COO of a Family Office.
Along this journey, Hayden founded her own company from which she invests in tech-based start-up companies, ultimately leading her to become passionate about the blockchain and cryptocurrency spaces.
Hayden has a Master of Arts from the University of Denver and a Bachelor of Arts from the University of Maryland.
SPiCE is honored to have some of the world's leading tech and blockchain experts as our advisors:
Dana Al Salem
International innovation expert and serial entrepreneur
Dana is an international innovation expert and a serial entrepreneur. Founder/Co-founder of Clockwork agency (Sweden), Yahoo! Europe (UK), LostRecords (France), FanFactory Ltd (UK) and L'Amandier (Morocco).
She is also the creator of innovation-based programmes with the governments of India, Azerbaijan and Abu Dhabi, to tackle agriculture, education and creative economy sector issues, and a special advisor to governments of Panama, Monaco and Georgia.
Eyal Hertzog
Co-founder and architect of Bancor


Eyal is a pioneer, visionary, and passionate advocate of the blockchain movement. Eyal is a co-founder and the architect of Bancor, the token liquidity protocol (used by SPiCE VC), which raised $150M in a token sale to develop the Bancor platform. Prior to Bancor Eyal was the co-founder and president of MetaCafe, the video sharing platform.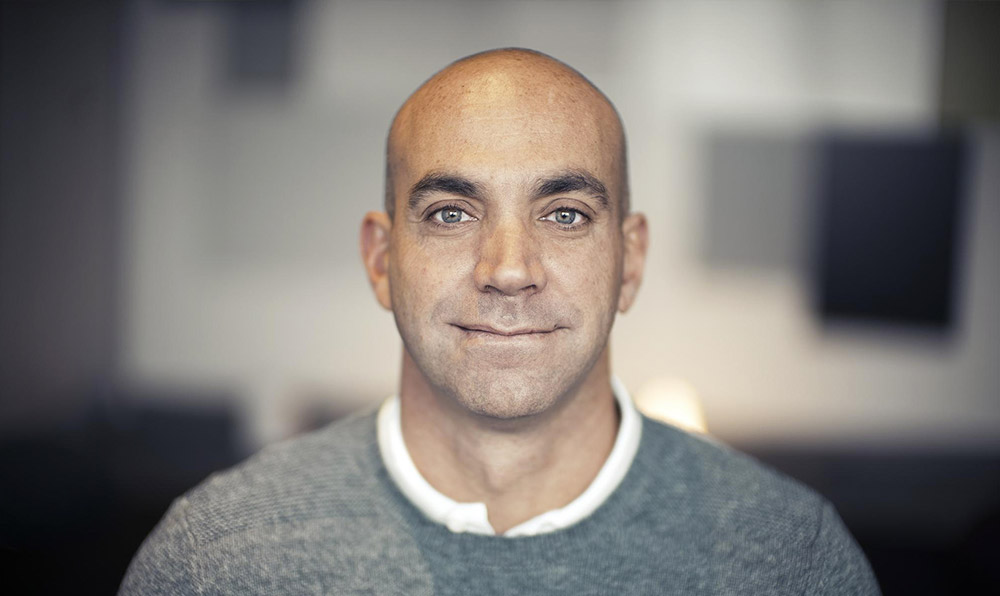 Loic Le Meur
Co-founder of LeWeb and leading investor
Named one of "Europe's Tech25" by the WSJ, Loic co-founded Le-Web, one of the largest European tech events. He is a serial entrepreneur currently working on his new startup Leade.rs, after he founded and sold 4 startups. He is also an active business angel who invested in companies such as LinkedIn, Evernote and Lending Club.
Rico Pang
Blockchain VC fund manager, crypto & deep tech specialist
Rico is a serial entrepreneur, global venture builder who has over 20 years of experience in emerging markets across Supply Chain Management, Fintech & E-commerce.
Rico is Founder and Secretariat Chairman of the Deep Tech Forum and World Blockchain Centre. He co-founded Sanctum Global Ventures (SGV) together with Dunstan Teo, a known Bitcoin OG. SGV is also an incubator & accelerator that contribute towards the development of the Global Digital Economy, Web3 & the Metaverse. He is also a Co-founder and managing partner at UN1TY Ventures and an LP at Infinity Ventures Crypto (IVC).